Download the free Soil Calibration Guide
Why calibrating soil moisture data is important
To better explain this process, below are three soil calibration sheets from our free Soil Calibration Guide that show clearly the differences between soil texture and moisture behavior.
The volumetric moisture content differs greatly for varying soil types, and this is why one-size doesn't fit all, when it comes to irrigation and soil requirements. The points of saturation, field capacity, healthy irrigation zone, and wilting point, using the Volumetric Water Content and correlating pF values, vary greatly by soil type.
To help answer this, and support water management practices, we've put together the free soil calibration guide. It covers topics such as soil particles, texture, key characteristics, soil moisture behavior and best practices for plant available water and optimal irrigation.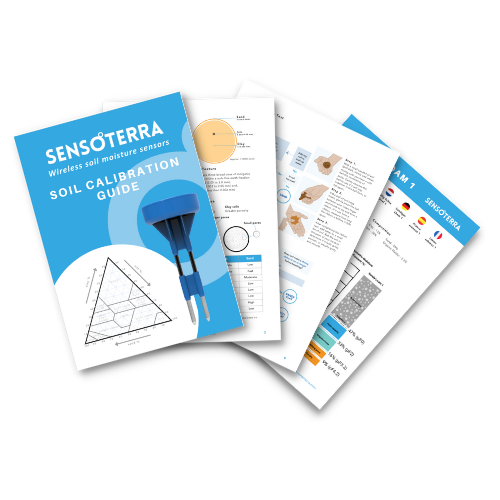 Get started with Sensoterra
To get started, answer a few short questions so we can send you a custom quote
request a quote