AgriFirm recently highlighted the benefits of using Sensoterra sensors, becoming a solution for growers who no longer want to make decisions based without hard data.
AgriFirm – a Dutch agricultural cooperative with more than 10,000 farmers delivering high-quality products such as seeds, animal feed, and fertilizers – recently highlighted the benefits of using Sensoterra sensors. With the recommendation of AgriFirm, Sensoterra soil moisture sensors become a solution for growers who no longer want to make decisions based without hard data.
Sensoterra sensors are specialized in remote soil moisture monitoring, with hourly measurements for used in agriculture, horticulture, smart city solutions, and landscaping. A wireless, low-cost, easy-to-install sensor, designed for multiple types of crops and soils, structured to provide the best balance between water and soil. By optimizing irrigation, growers and landscapers can achieve optimum soil moisture conditions with the help of the free Sensoterra app increasing yield, reducing inputs, and reaching irrigation efficiency.
"My biggest surprise was when I saw the crop was getting drier in the app, while irrigation marks still indicated water presence. If I followed my 'feelings', watering wouldn't be necessary at that moment." Bram Schilder, Agriculture specialist at AgriFirm.
Bram Schilder is a specialist in arable farming at AgriFirm and also an arable farmer with tulips and onions fields. He placed Sensoterra probes across his fields and claims he chose Sensoterra due to its simplicity when making critical decisions for irrigating his crop. " The [Sensoterra] sensor and app support smart decisions for irrigation. As a result [of smart irrigation] the full potential of crop yield is reached."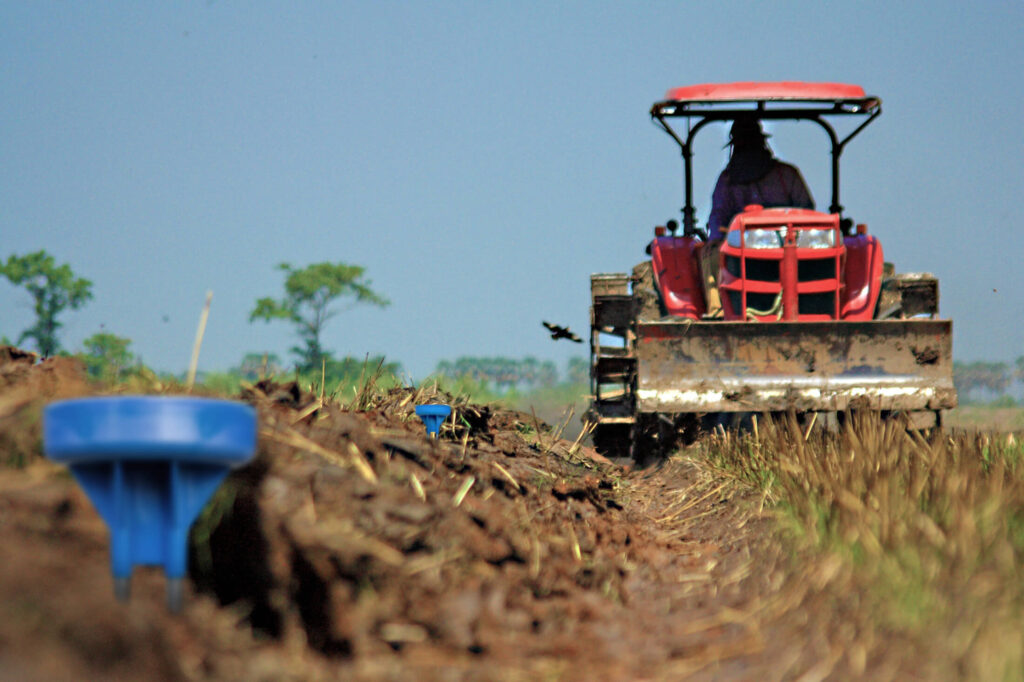 Schilder emphasizes the importance of achieving soil optimum health at the root-zone. Irrigation timing should be very precise in order to avoid delayed irrigation, which impacts yield, or watering too frequently, resulting in increased fuel costs, and soil nutrient depletion." Each soil type [sand, clay, loam] has its own ideal moisture content [for a crop], and each field, therefore has its own [soil moisture] needs."
About AgriFirm:
Royal Agrifirm Group is a leader in the arable and livestock feed sector, offering customers worldwide high-quality animal feeds, premixes, concentrates, mineral mixes, additives for the animal feed industry, crop cultivation products, animal and crop-specific digital solutions and professional advice. Founded over 120 years ago in the Netherlands, AgriFirm leads agricultural cooperative with an international network of subsidiaries within Europe, South America, United States of America, Asia and a worldwide distribution network.
About Sensoterra:
Sensoterra is a leader in smart farming technology, providing wireless, low-cost soil moisture sensors to growers all over the world. The incredible spreadability of over 5,000 sensors around the world is possible due to IoT technology, established by LoRa connectivity. Sensoterra was found in 2014, based in Amsterdam with projects in agriculture, horticulture, nature restorations and smart cities.
Contact for more information and/or interview requests:
Jessica Nuboer
Marketing & Communications
Sensoterra
Email: [email protected]