Sensoterra is dedicated to enhancing efficiency through ongoing investments in new soil calibration curves within their laboratory. The goal is to expand the coverage to encompass various soil types and offer more precise calibration data, making use of advanced technologies like the wireless soil moisture sensor.
Recent technological advancements have transformed water management practices, especially in areas like crop yield research, precision agriculture, and irrigation scheduling. Modern agricultural techniques utilize a range of instruments, including in-field sensors and aerial drone imagery, to monitor soil moisture levels effectively, incorporating cutting-edge technologies like the Sensoterra soil moisture sensor and IoT soil moisture sensor.
Sensoterra stands out as a cost-effective, robust, and fully wireless solution, delivering real-time soil moisture data for growers across different crops and regions globally. Powered by Internet of Things (IoT) technology and LoRaWAN connectivity, the collected data is stored in Sensoterra's cloud-based server, which aligns perfectly with water management and water resource management principles. Growers can effortlessly access this information via smartphones, desktops, or API data integration tools, fostering smart agriculture.
The soil diagram offered by Sensoterra serves as a valuable tool, providing classifications for soil texture. This diagram, often referred to as the soil triangle, classifies soils based on the percentages of sand, clay, and silt present in them, demonstrating the significance of soil sensing in modern agriculture practices.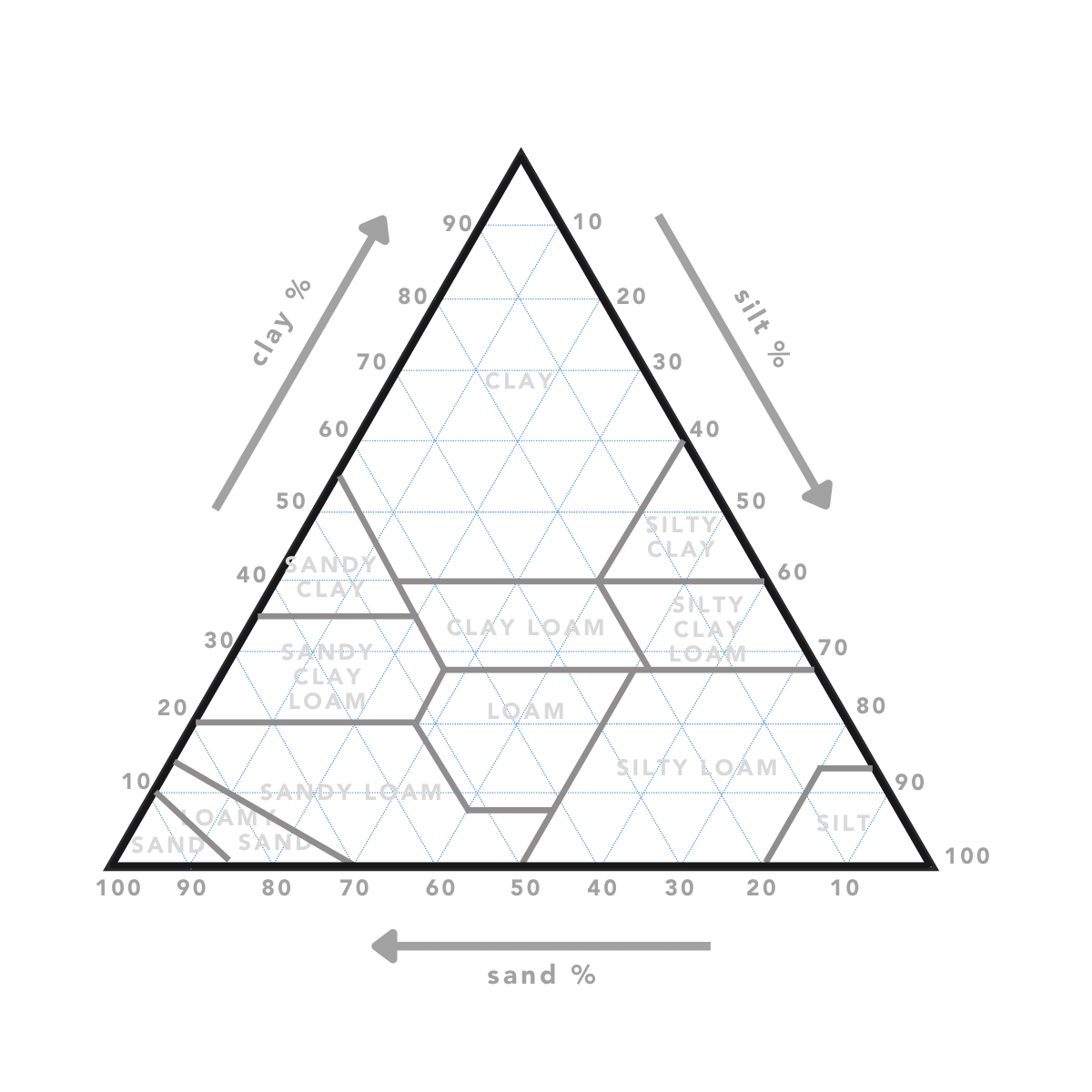 Each soil type has unique properties, including mineral composition, water content, organic matter, and air composition, emphasizing the importance of advanced moisture probe technology. Calibrating the most crucial soil types in the market is vital for optimizing irrigation. Accurate measurement of soil moisture levels at the root zone becomes feasible through this calibration, enabling growers to make well-informed decisions and ensuring precision agriculture.
It's crucial to note that variations in soil properties can impact sensor outputs, emphasizing the necessity for capacitive soil moisture sensors. Calibration becomes essential to achieving optimal results, reducing errors to as low as 1%. Soil moisture content plays a pivotal role in plant growth, as plants absorb soil water, which contains essential nutrients necessary for their development.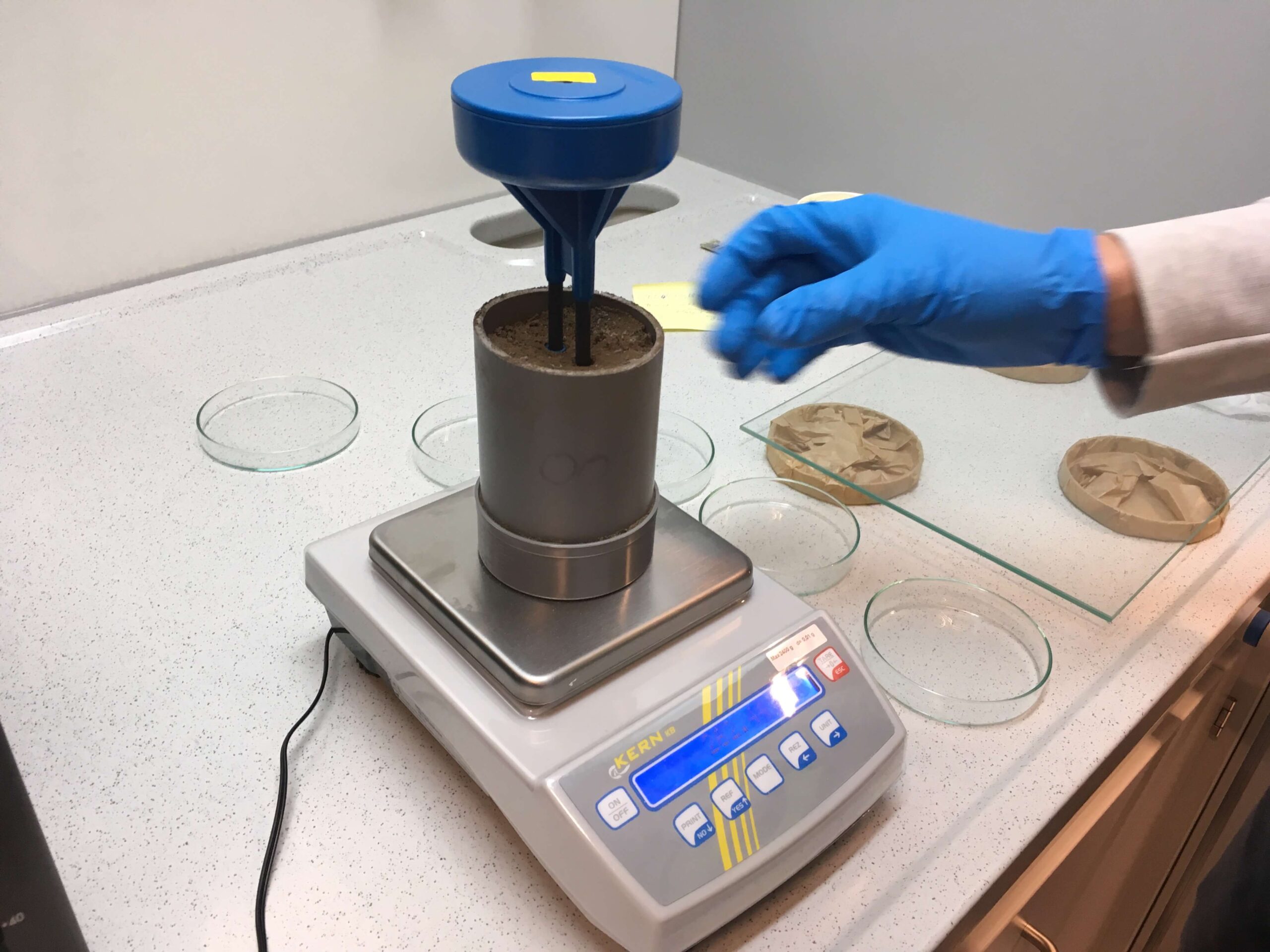 Sensoterra's ongoing experiment focuses on the repeatability of soil moisture readings for various soil types, including sandy soils with and without organic matter, peat, and saline clay soils, demonstrating their commitment to sustainable farming solutions. Additionally, Sensoterra is developing calibrated curves for new soil types such as loamy-sand, tree soil (sand), light-clay (clay-loam), and planting soil (sand), further enhancing precision agriculture. Repeatability is a key factor in soil calibration, especially in light soils like sandy textures, where sensors tend to be more sensitive.
This commitment to refining calibration curves and expanding coverage underscores Sensoterra's dedication to providing growers with the most accurate and reliable soil moisture data, ensuring efficient water management system irrigation sensors. By investing in advanced calibration techniques, Sensoterra continues to empower growers to optimize their irrigation practices and enhance crop productivity, contributing to smart agriculture.
About Sensoterra
Sensoterra is a pioneering leader in the field of wireless soil moisture sensors, offering cutting-edge IoT soil moisture sensor solutions for smart agriculture. Our state-of-the-art Sensoterra soil moisture sensors are at the forefront of agriculture IoT, providing unparalleled soil moisture monitoring capabilities.
Our commitment to precision agriculture technology allows farmers to make informed decisions, optimize their irrigation systems, and embrace sustainable farming solutions. With Sensoterra, access to real-time soil moisture data is at your fingertips, enabling precise water management and water resource management for your agricultural operations.
Sensoterra, established in 2015, with its headquarters in Houten, The Netherlands, develops water management solutions for agriculture/horticulture, smart city management, and water governance. Sensoterra has over 12,000 sensors in the ground globally, and generates hundreds of thousands of data points for smart water management, daily. Learn more at www.sensoterra.com
Contact for more information, pictures and/or interview requests:
Jessica Nuboer
Marketing & Communications
Sensoterra
Email: [email protected]