Ensuring the survival and prosperity of young trees in Haarlem has always been a labor-intensive and costly endeavor, especially during dry and scorching summers. These fledgling trees require frequent watering—up to ten times a season—during their initial two years in the ground. However, the game is changing, and a groundbreaking solution is here to revolutionize the way we manage irrigation for young trees.
The pivotal role of landscaping and irrigation management for young trees has recently caught the attention of NHNieuws. The relentless efforts to preserve the green canopy of Haarlem have been a subject of discussion in their new article.
What's Changing?
This year, there's a significant shift that is making the operation less labor-intensive and more precise. The credit goes to ConnectedGreen and Sensoterra for implementing an innovative solution to monitor soil moisture around the young trees. This technology has been undergoing trials for the past four months in the municipality of Haarlem, and it couldn't have come at a better time. The unusually dry spring and a recent heatwave posed a serious challenge, both for the saplings and the hardworking landscapers entrusted with their care.
Previously, a team led by Dirk Hoogewerf had to navigate the city with four tractors and water tanks, supplying around 100 liters of water to approximately 2000 trees that had been planted in the last two years. The cost of this operation was a substantial one and lacked precision. That's where the soil moisture sensors, meticulously positioned next to each tree, stepped in to revolutionize the way trees are cared for.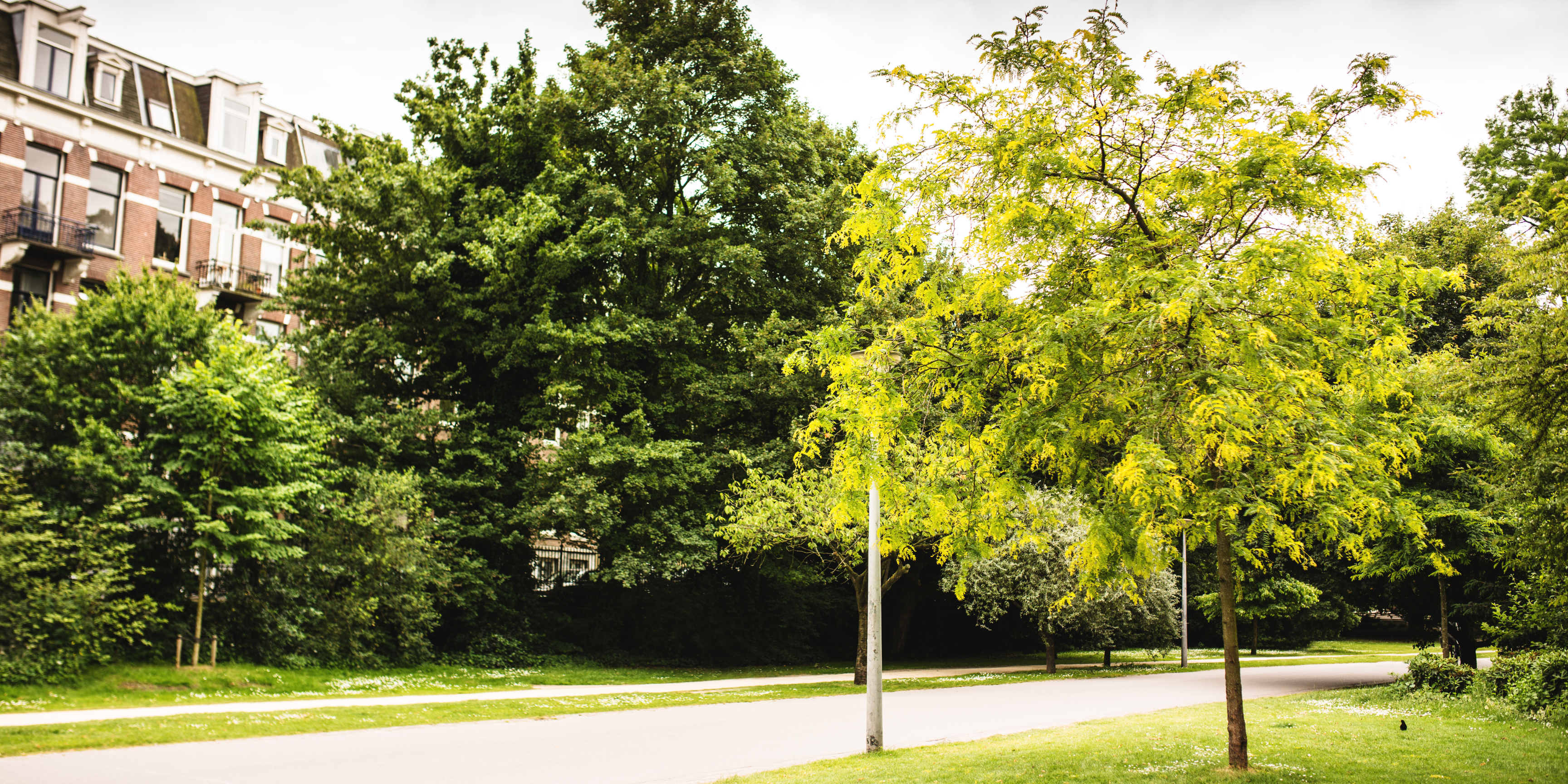 Sensoterra: Pioneers in Landscaping and Agriculture
Sensoterra is a global leader in the landscaping and agricultural sectors, empowering customers to make intelligent irrigation decisions. Their wireless soil moisture sensors provide real-time insights into the water needs of plants within the active root zone. This data-driven approach eliminates the uncertainties associated with manual irrigation management, allowing for precise control, whether for individual plants or entire areas.
Using Sensoterra soil moisture sensors, the landscape management paradigm shifts from manual techniques to a tech-controlled environment. Over-irrigation is replaced with healthier plants, and under-irrigation is closely monitored around the clock. As demonstrated in the accompanying video, when the sensors detect a need for more water, irrigation systems can be promptly activated, ensuring the well-being of the trees.
Smart Cities Embrace Sensoterra
The city of Haarlem is setting a remarkable example for the future. More and more municipalities are adopting Sensoterra sensors, leaving behind outdated techniques in favor of cutting-edge solutions. The future of cities lies in becoming smarter, integrating devices to monitor quality, save water, reduce energy consumption, and cut costs. The city of Haarlem is already a part of this movement.
With changing weather patterns, the rise of heatwaves, and the threat of droughts, landscapers are reevaluating their practices. They're choosing suitable plant species for each location, and soil moisture sensors have become indispensable for fostering visible adaptation. These sensors allow for the precise tracking of individual trees, delivering water tailored to the specific needs of the active root zone. When integrated with an irrigation system, this approach ensures healthier plants, from saplings to mature trees.
About Sensoterra
Sensoterra leads the way in wireless soil moisture sensing, providing data-driven solutions for optimizing land and freshwater resources. Their technology is applied across agriculture, horticulture, landscaping, and smart cities. With thousands of Sensoterra sensors worldwide, generating over 60 million data points, Sensoterra supports growers, both small and large. Their user-friendly app makes technology accessible to everyone, available through a web monitor or mobile phones. If you're curious about how Sensoterra can transform your landscape, explore our case studies and get in touch with us at [email protected].
About ConnectedGreen
Founded in 2017, ConnectedGreen offers a smart system for remote monitoring of green projects. They're making the world greener with innovative technology and have already deployed more than 1,200 sensors in the Netherlands and Belgium.
Watch the full video here.