Sensoterra launches new web monitor for their soil moisture sensors with exciting new features such as data sharing through Team Members, adding custom properties to a sensor and seeing Multi Depth soil moisture sensor graphs.
What's new?
We have been listening to your feedback, have worked hard and are pleased to finally share the results. Have a look at some of the new features below, or try them out yourself at Sensoterra Web Monitor
Multi Depth data
Our Multi Depth smart soil moisture sensor is now launching, and you can view the data in the new monitor to see what is going on several depths.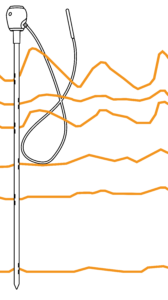 Team members
Sharing your data is now easier than ever. Invite others to view your data through Team Members, or let others invite you to access their data.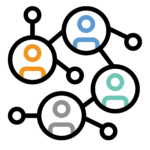 Search bar
It gets even easier to find what you are looking for! The search tool allows you to search for sensor names, soil types and more to locate the right data within seconds.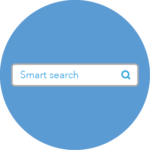 Grouping data
Your data can now be organized based on location, soil type, moisture status, sensor length and more for a quick overview.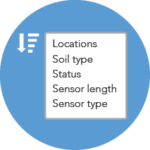 Custom properties
You can now add custom properties to your sensors. Maybe you want to note crop types, irrigation plans or whichever parameters make sense to you.
Altogether features to improve your experience when setting up a soil monitoring system.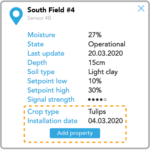 About Sensoterra
Sensoterra is a pioneering leader in the field of wireless soil moisture sensors, offering cutting-edge IoT soil moisture sensor solutions for smart agriculture. Our state-of-the-art Sensoterra soil moisture sensors are at the forefront of agriculture IoT, providing unparalleled soil moisture monitoring capabilities.
Our commitment to precision agriculture technology allows farmers to make informed decisions, optimize their irrigation systems, and embrace sustainable farming solutions. With Sensoterra, access to real-time soil moisture data is at your fingertips, enabling precise water management and water resource management for your agricultural operations.
Sensoterra, established in 2015, with its headquarters in Houten, The Netherlands, develops water management solutions for agriculture/horticulture, smart city management, and water governance. Sensoterra has over 12,000 sensors in the ground globally, and generates hundreds of thousands of data points for smart water management, daily. Learn more at www.sensoterra.com
Contact for more information, pictures and/or interview requests:
Jessica Nuboer
Marketing & Communications
Sensoterra
Email: [email protected]