Smart agriculture, empowered by advanced IoT technologies, is at the forefront of revolutionizing farming practices, significantly reducing waste, and enhancing productivity, as highlighted in a recent article by Koyel Ghosh on RTInsight.
In a world where the necessity to produce more food with fewer resources is paramount, every advantage is vital. Internet of Things (IoT) has emerged as a game-changer, contributing to increased food production and diminished wastage. Smart agriculture, infused with cutting-edge IoT solutions, aims to enable farmers to reduce waste and amplify their productivity. This technology-driven approach to food production is both environmentally friendly and sustainable for the masses. The integration of modern Information and Communications Technology (ICT) into agriculture has made the entire process more efficient and viable.
Adoption of Smart Agricultural Solutions
Several reasons drive the adoption of smart agriculture solutions in both local and commercial farming. IoT has permeated numerous industries, making a significant impact on the agricultural sector. From monitoring soil precipitation, air temperature, humidity, to sunlight intensity across diverse fields, IoT integration enhances water efficiency and elevates production for large and local farms alike. Given the increasing global population, the demand for agricultural and food production is on the rise. Economical sensors, data connectivity, and IoT platforms have paved the way for increased efficiency, productivity, and overall production.
So, how does IoT precisely benefit agriculture? IoT applications in agriculture focus on collecting data on crop yields, livestock, and evaluating their health, providing more effective solutions than relying solely on human inputs. In essence, IoT's role in agriculture is to create a cycle of observation, monitoring, decision-making, and action throughout the farming process.
IoT sensors for decision making
IoT sensors take precise measurements of crop or animal conditions, and this data is transmitted to a cloud platform for analysis. This extensive data is then summarized for easy interpretation by agronomists and technology. Subsequent actions are taken based on this analysis. The most evident result is increased efficiency. With continuous access to essential data such as weather patterns, soil moisture, mineral levels, and sunlight exposure, farmers can make informed decisions about irrigation and pollination, resulting in reduced waste and improved yields. Smart weather stations are the most common IoT devices used in fields today, providing accurate and historical weather data. Farmers can make well-informed decisions about when to plant, fertilize, harvest, and more, based on this data.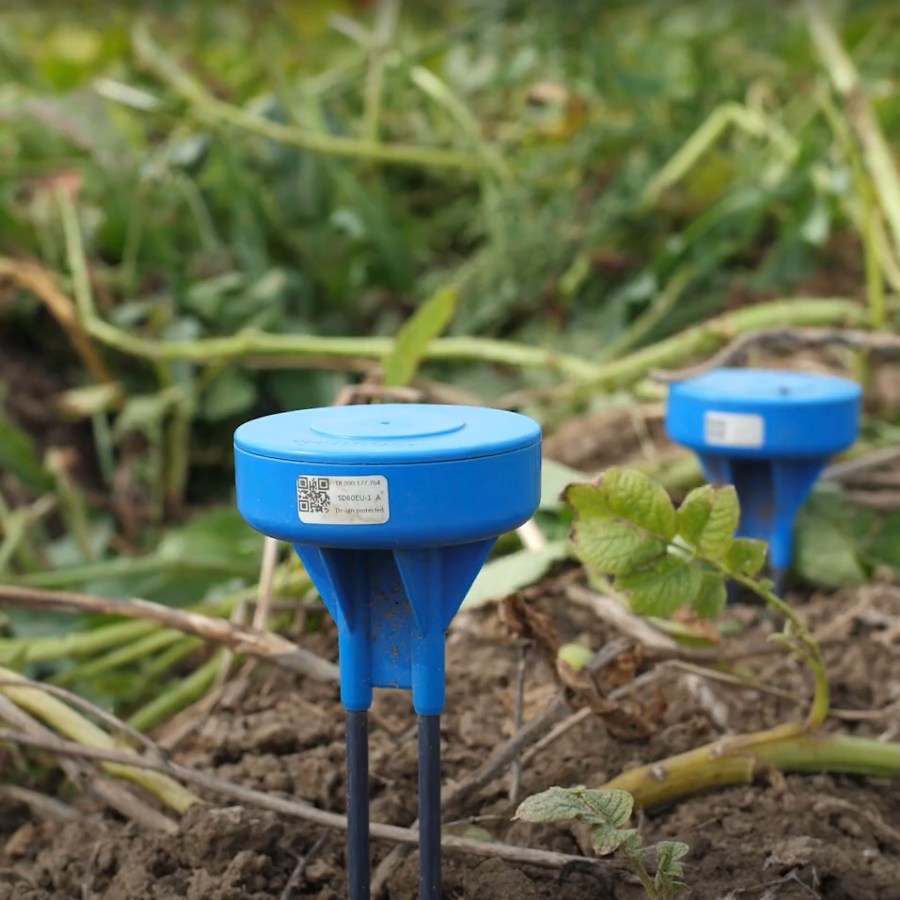 Precision Agriculture
Precision agriculture, also known as precision farming, is one of the most well-known IoT applications in agriculture. It utilizes technology such as sensors, autonomous vehicles, automated equipment, control systems, and robotics to make farming more precise. This technology has gained popularity worldwide and offers various products and services, including soil moisture analysis and variable rate irrigation development.
Agricultural drones are another IoT application, extensively used in the agriculture industry for various purposes, such as evaluating crop health, analyzing soil conditions, and increasing production. These drones, both aerial and ground-based, provide real-time data for better planning and strategy.
Greenhouses
Smart greenhouses make a significant contribution to boosting fruit and vegetable production. IoT-based systems use sensors to monitor environmental conditions and automatically regulate greenhouse environments. This minimizes manual interference, which can lead to damage, energy loss, and higher labor costs.
Livestok monitoring
Monitoring livestock is crucial for the agriculture industry, and IoT applications help gather essential data about the well-being of animals, enabling real-time assessment.
According to Allied Market Research, the global IoT in agriculture market is expected to grow significantly, primarily due to the incorporation of drones and the increasing use of Internet-based technology. While the fragmented agricultural market and high investment costs might pose challenges, IoT technology is offering solutions and paving the way for numerous opportunities in the industry.
The deployment of IoT technology in agriculture has been extensive in recent years, with a growing trend that promises a substantial increase in agricultural productivity to meet the world's increasing food demand. IoT in agriculture enhances operational efficiency, maximizes yields, and reduces energy consumption by collecting and analyzing real-time field data. IoT-based applications such as precision farming, smart greenhouses, and livestock monitoring are expected to play a significant role in accelerating agricultural processes. IoT technology connects farms through a unified platform, making them more intelligent by aggregating and interpreting data. In summary, the smart agriculture market, fueled by IoT, is expanding rapidly and is expected to grow even further in the coming years.
About Sensoterra
Sensoterra is a pioneering leader in the field of wireless soil moisture sensors, offering cutting-edge IoT soil moisture sensor solutions for smart agriculture. Our state-of-the-art Sensoterra soil moisture sensors are at the forefront of agriculture IoT, providing unparalleled soil moisture monitoring capabilities.
Our commitment to precision agriculture technology allows farmers to make informed decisions, optimize their irrigation systems, and embrace sustainable farming solutions. With Sensoterra, access to real-time soil moisture data is at your fingertips, enabling precise water management and water resource management for your agricultural operations.
Sensoterra, established in 2015, with its headquarters in Houten, The Netherlands, develops water management solutions for agriculture/horticulture, smart city management, and water governance. Sensoterra has over 12,000 sensors in the ground globally, and generates hundreds of thousands of data points for smart water management, daily. Learn more at www.sensoterra.com
Contact for more information, pictures and/or interview requests:
Jessica Nuboer
Marketing & Communications
Sensoterra
Email: [email protected]