Revolutionizing Agriculture with Sensoterra and Inmarsat: Unlocking Remote Monitoring and Control
In a world that's rapidly advancing technologically, the agricultural sector isn't far behind. The partnership between Sensoterra and Inmarsat is redefining farming practices through remote monitoring and control of smart devices. Technology is taking center stage in agriculture, and Steven Tompkins dives deep into this transformative collaboration in Inmarsat's latest article.
Agriculture, once seen as traditional, is now embracing cutting-edge technology at a pace never seen before. Agritech companies are on a mission to tackle age-old challenges, ushering in solutions that promise to revolutionize farming, making it more efficient and productive. These innovations span a wide spectrum, from smart weather stations to real-time soil moisture measurements and even autonomous machinery. The potential benefits for farmers are substantial, including higher yields, improved crop quality, and enhanced operational efficiency.
However, a significant obstacle stands in the way of agritech's widespread adoption by farmers across the globe: connectivity. The need for seamless data transmission and communication in remote agricultural fields is critical. In response to this challenge, industry leaders like Sensoterra and Inmarsat have joined forces to address real-world agricultural needs.
The linchpin of this partnership is IsatData Pro (IDP), a high-performance technology by Inmarsat that excels in facilitating sensor technology and other devices transmitting small data packages. It shines in two-way applications that require monitoring, control, or automation. For instance, remote water level monitoring, with the ability to control pumps and generators in near real-time, becomes a reality with IDP.
The IDP terminal boasts low power requirements and can seamlessly integrate into devices, especially where cellular communications are feasible. Beyond static applications, IDP also supports full mobility, extensively used for asset tracking on moving vehicles throughout the global supply chain. Moreover, with options for retrofitting or embedding an OEM version of the terminal into devices, IDP effortlessly adapts to the technical specifications and form factors of various agritech devices.
Sensoterra plays a pivotal role in this collaboration by offering soil moisture sensors that facilitate smarter irrigation decisions, increased yields, and soil health. Remote water level monitoring is streamlined with robust wireless sensors that provide hourly moisture measurements directly from the active root zone of the plant. Thanks to LoRaWAN communication, these sensors can be deployed across multiple fields, enabling smart data sampling and comprehensive crop management.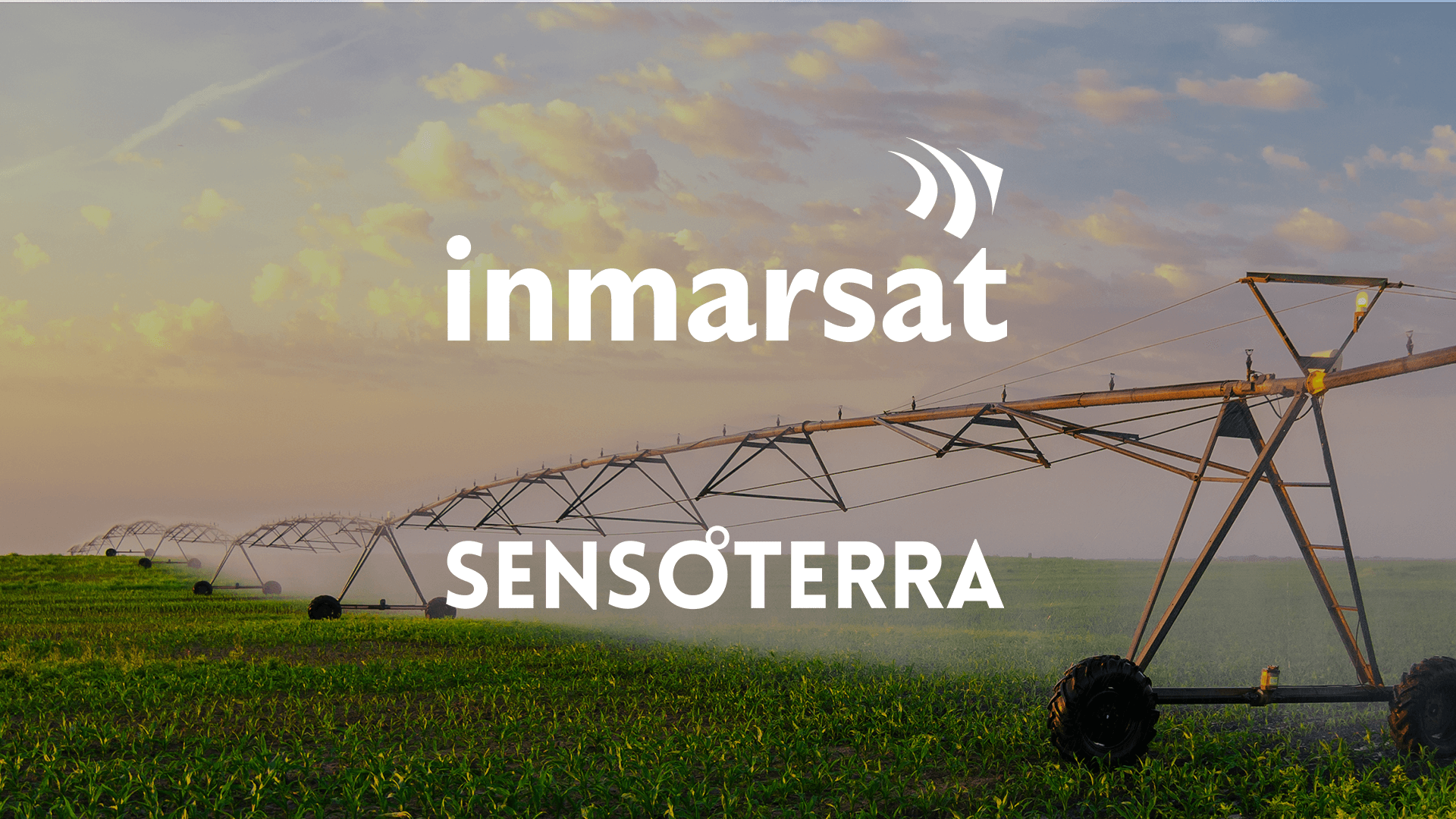 About Inmarsat
For four decades, Inmarsat has been at the forefront of global connectivity, leveraging mobile satellite communications to serve governments, commercial enterprises, and humanitarian organizations. With mission-critical voice and high-speed data communications on land, at sea, and in the air, Inmarsat continues to power global connectivity.
Stay tuned for more exciting collaborations and innovations that are reshaping the agricultural landscape.
About Sensoterra
Sensoterra is a pioneering leader in the field of wireless soil moisture sensors, offering cutting-edge IoT soil moisture sensor solutions for smart agriculture. Our state-of-the-art Sensoterra soil moisture sensors are at the forefront of agriculture IoT, providing unparalleled soil moisture monitoring capabilities.
Our commitment to precision agriculture technology allows farmers to make informed decisions, optimize their irrigation systems, and embrace sustainable farming solutions. With Sensoterra, access to real-time soil moisture data is at your fingertips, enabling precise water management and water resource management for your agricultural operations.
Sensoterra, established in 2015, with its headquarters in Houten, The Netherlands, develops water management solutions for agriculture/horticulture, smart city management, and water governance. Sensoterra has over 12,000 sensors in the ground globally, and generates hundreds of thousands of data points for smart water management, daily. Learn more at www.sensoterra.com
Contact for more information, pictures and/or interview requests:
Jessica Nuboer
Marketing & Communications
Sensoterra
Email: [email protected]