Revolutionizing water management with Sensoterra's Wireless Sensors
As the world faces challenges such as rising water and fuel prices, increasing demand for food, and more frequent droughts, growers are seeking innovative ways to optimize their operations. Preserving water and other resources has become a priority, and efficient water management is crucial for achieving higher yields. One of the key steps in this process is accurate soil moisture measurement. In this blog, we'll explore how Sensoterra's newest generation wireless soil moisture sensors are revolutionizing agriculture by providing cost-effective and easy-to-use solutions for real-time soil moisture monitoring.
The Importance of Measuring Soil Moisture
To effectively manage water resources and make informed decisions, farmers need reliable soil moisture data. Traditionally, monitoring systems have been expensive, complex to install, and difficult to integrate with other solutions. However, the emergence of smart, wireless IoT sensors is changing the game. These sensors offer significant advantages, making it easier and more affordable to monitor soil moisture levels in orchards and fields.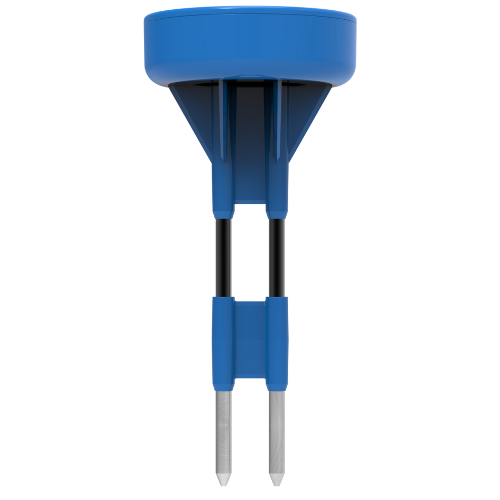 Sensoterra's Revolutionary Wireless Soil Moisture Sensors
Sensoterra's wireless soil moisture sensors are at the forefront of this agricultural revolution. They offer several unique features that make them stand out in the market:
Cost-Effectiveness: The sensors are low-cost, allowing farmers to deploy more sensors for less money. This increased coverage provides a more comprehensive view of soil moisture levels across the farm.
Easy Data Retrieval: Data can be retrieved effortlessly using the free Sensoterra app. Moreover, the sensors are designed to integrate seamlessly with water management platforms and other solutions through an open API.
Simple Installation: Installing these sensors is a breeze, as they are hammerable and require no additional tools. In less than a minute, farmers can set up these sensors, saving valuable time and effort.
Maintenance-Free: Sensoterra's sensors boast a built-in battery that can last up to 8 years. This long battery life ensures continuous and hassle-free monitoring without the need for frequent maintenance.
High Accuracy: The sensors achieve high accuracy thanks to an extensive library of standard soil calibrations. This ensures that the data collected is precise and reliable.
Versatility: Sensoterra offers sensors of different lengths to suit various agricultural applications, providing tailored solutions for different types of crops and soil conditions.
Real-World Impact
Sensoterra's sensors are already making a positive impact in regions impacted by water scarcity. Farmers using these sensors have reported saving up to 50% on water and fuel consumption. By having access to real-time soil moisture data and making informed decisions based on this information, farmers can optimize their irrigation practices and resource allocation, leading to improved crop yields and cost savings.
As the demand for efficient soil moisture management continues to grow, Sensoterra is actively looking to expand its network of Integration Partners.  By collaborating with Sensoterra, businesses and organizations can become part of a cutting-edge technology solution that is driving positive change in agriculture.
The importance of measuring soil moisture cannot be overstated in today's agricultural landscape. Sensoterra's wireless soil moisture sensors offer a game-changing solution that is affordable, easy to use, and provides accurate real-time data. By leveraging these sensors, farmers can make informed decisions about irrigation and resource allocation, leading to increased efficiency, reduced costs, and improved crop yields. Join Sensoterra's network of Integration Partners to be at the forefront of sustainable and productive agriculture.